To think, Congress and our states are busy trying to find a way to support real estate prices. Until and unless the prices of glorified outhouses are allowed to fall to market-clearing prices, the housing downturn will continue.


From the Dr. Housing Bubble website:


Santa Monica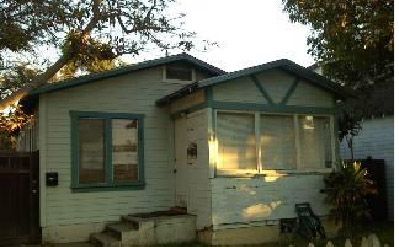 Price: $749,000
Square Feet: 635
Details: 2 bedroom / 1 bath
Median Rent for Similar Unit: $2,500
For those of you not from Southern California,
Santa Monica
is prime.
Great location and one of the best cities in
Los Angeles
County
.
That doesn't mean that we don't have any
Real Homes of Genius
in the area.
With this magnificent 635 square foot mansion, you will be the envy of all the people flocking to the thirty-mile zone.
For this extraordinary privilege you will pay $1,179 per square foot!
Bwahaha!
Even in the current housing market we still have people thinking housing is going to rebound even when a similar rental would go for $2,500 to $3,000.
Who would buy this place?
A buy and hold investor will not buy this place.
A flipper may buy this place but they would need to knock it down and build on the land.
But by the time the new home is ready to flip the market will be even deeper in the dark with less buyers and more inventory